Exeter council 'not to blame' for rubbish, says leader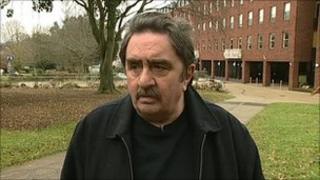 The leader of Exeter City Council has apologised to residents who have not had their rubbish collected for four weeks, insisting the council had done "all it could".
Councillor Pete Edwards told the BBC the council was not to blame.
But Local Government Minister Bob Neill has criticised Mr Edwards for saying the failure to collect Exeter's rubbish was not a "major problem".
He called his remarks "irresponsible and insensitive".
Mr Edwards told the BBC Radio Devon's breakfast programme: "I am sorry it's happened but I'm not going to say the blame is on Exeter City Council because we've done all we could."
'No guarantee'
He said the council's refuse collectors had "lost seven days" because of the snow and the Christmas bank holidays.
Mr Neill has written to council leaders across the country asking them to show how services will be run better over the Easter holiday.
He said some people might "wonder if their council views the rubbish collection as just a favour, not a right".
Mr Edwards said Exeter was "not the only council" to have failed to collect people's rubbish and he would respond to Mr Neill's letter.
He said: "If the same combination of things happen again I can't guarantee...that a problem like this won't happen again."
Mr Edwards said every household should have its black bin collected by the middle of next week.