Second incinerator could be built in Devon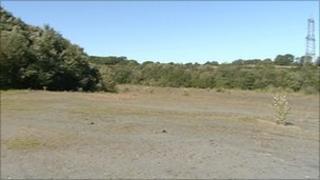 The unsuccessful bidder for a multi-million contract to build a new incinerator in Devon has said it will press ahead with its plans for a plant.
South West Devon Waste Partnership chose MVV Umwelt as its preferred bidder for an energy-from-waste incinerator at Devonport in Plymouth.
Viridor's plans for an incinerator outside the city at Lee Mill were rejected.
But the company said there was still a need for a plant there.
In a statement, Viridor said: "We remain confident that there is still an evident market for our New England Quarry development, and that it is a suitable location for such a facility - as clearly identified in the Waste Local Plan.
Riverside landfill
"We will now review our options for the site and look forward to the outcome of our planning application in the coming months."
Its decision has been met with dismay by the campaign groups EcoIvy and Save our South Hams, which fought against Viridor's plans.
EcoIvy spokeswoman Charlotte Mills said: "Instead of one mass incinerator, we now face the devastating prospect of two being built."
She said if both plans were given permission by the council, it would mean two communities being blighted by mass burn incinerators, when "cheaper, cleaner and greener" options were available.
Dr Chris Westwood, from Save our South Hams, said: "Viridor has made it quite clear it wishes to pursue an incinerator, possibly for commercial waste, together with a landfill beside the river, which was one of our main objections to the whole project."
South West Devon Waste Partnership awarded the £140m contract to MVV Umwelt, which plans to build an energy-from-waste plant at Devonport Naval Base's North Yard.
A planning application will be submitted to Plymouth City Council in the spring.
If permission is given, it will deal with domestic waste from Plymouth, Torbay and south Devon for the next 25 years.