Detailed Cranbrook new town plans on council website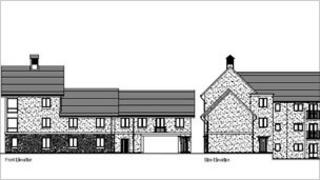 Detailed plans for the new town of Cranbrook in east Devon have been put on the local council's website for the first time.
Outline planning permission for 1,100 homes was granted last October.
Permission has also been given for a new road to be built as the main access route to the community.
The Cranbrook plan is for a self-sufficient, low-carbon community near job opportunities, reducing the need for car travel between work and home.
East Devon District Council said the development of a free-standing new settlement had not been attempted in Devon since the Middle Ages and Cranbrook would be an "eco trail-blazer".
Railway station
The scheme, to help address housing needs and tackle climate change, is one of a number of more environmentally-friendly settlements to be built in England.
In addition to housing, Cranbrook will be home to schools, a community centre, energy plant and library.
It will also have strong transport links, with a dedicated bus route and railway station.
Council leader Sara Randall Johnson said the aim was for Cranbrook to be a modern market town which could take its place in the natural hierarchy of Devon towns.
"A top priority is to ensure that the new community is sustainable, both in terms of reducing resource use and minimising carbon emissions," she said.