Mentoring project for Devon young people to be scrapped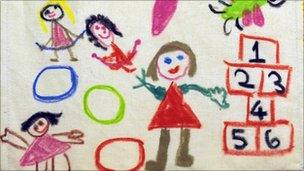 A project to mentor vulnerable young people in Devon is to be axed from the end of April.
The £120,000 per year Corporate Mentoring Project works with children and youths at risk of going into care.
It is run by Devon County Council, which said it was having to make "very tough" choices in order to achieve spending cuts of £54.6m this year.
Sue White, a volunteer with the project, said it was a "tragedy" it was being stopped.
The scheme has been running for six years and is currently mentoring about 60 children at risk.
Volunteers are assigned a young person to mentor, meeting-up with them individually for a couple of hours each week and acting as a role model.
Mrs White, 59, from Bovey Tracey, said: "It was such a valuable service to keep young people out of care, which is a really cost-effective option.
"This is what the Big Society is supposed to be all about.
"It's just a tragedy it's being stopped."
Mrs White said she had taken the girl she mentors on a boat trip to Teignmouth.
"You could do fun things with them they'd never done," she said.
"She had never even been in the sea before."
Michael Wade, who lives near Bridgend on Dartmoor, mentors a nine-year-old boy from Teignmouth.
He said: "There's no male influence in his home so when we go out we talk about boys' stuff, behaviour etc.
"I think it's very important, we can build the children into better adults."
Mr Wade described the £120,000 per year the scheme costs to run as "peanuts".
He said: "When I told the lad I mentor my visits might have to stop because of budget cuts he replied: 'Why can't the Mayor of Exeter sell his gold chain?'"
A spokesperson for Devon County Council said: "We have had to make some very tough choices.
"Unfortunately the spending cuts mean [the mentoring project] can no longer continue.
"However children in care will still have access to a range of support and advice as well as their designated social worker and other professional carers."
The spokesperson said the council budget for children in care was increasing by £4.5m
Related Internet Links
The BBC is not responsible for the content of external sites.