New consultation over Devon gypsy site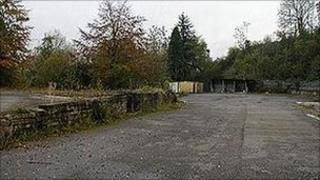 Plans could be revived for a gypsy site in north Devon.
Torridge District Council's plans for a site in a disused quarry at Derriton near Holsworthy were scrapped in 2010.
It followed guidance from the coalition government that the authority was not obliged to build a site under the regional planning strategy.
But the council's community and resources committee now says there should be more consultation on creating a four-pitch site.
The committee agreed it was important travellers in the area had a stopover site, with stays limited to 28 days.
Torridge District Council leader James Morrish told BBC News: "My personal feeling is that we need to treat gypsies and members of the travelling community with the same respect as anybody else, but not more so than any other member of the community.
"I believe Derriton is a disused quarry and I would not be very keen to live in a disused quarry.
"I would not want to live there so I wouldn't want to force others to."
The council was awarded £840,000 from the Labour government in 2010 to build the site, which will be paid back if it is not built.
Romany gypsy and spokeswoman Sally Woodbury said: "If they don't build the site they will waste money evicting people.
"There are many gypsies who have lived in that part of the country for generations so why shouldn't they have a home to go to like everyone else."