Drug user guilty of stabbing woman walking dog in Devon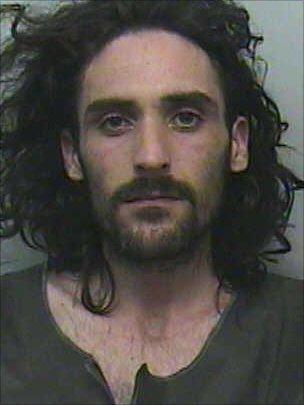 A heroin and cannabis user has been convicted of attempting to murder a woman as she walked her dog in fields.
Nicholas Killen, 33, stabbed 50-year-old Shirley Speare 16 times in the back, neck and head near her home in Yealmpton, Devon.
Killen, of Brixton, Devon, was found guilty of the "motiveless attack" by a jury at Plymouth Crown Court.
The jury heard Killen had been a long-term heroin smoker and was smoking £20 of herbal cannabis every three days.
He will be sentenced later for the attack on Mrs Speare whose husband runs a Plymouth furniture superstore.
The jury was told the couple were well-known figures in the local business community.
Mrs Speare was taking her dog Archie for a country walk in September 2009 when she was attacked at Bowden Hill, the court heard.
The court was told that Killen first tried to attack her dog, then turned on Mrs Speare.
She escaped after being stabbed 12 times in the back but Killen leapt a hedge to ambush her again and stabbed her four more times in the head and neck.
Killen was convicted of attempted murder and causing actual bodily harm to a neighbour who came to Mrs Speare's aid.
Nick Lewin, prosecuting, said: "This was a vicious, totally unexpected, unprovoked, apparently motiveless attack."
Mrs Speare, who spent a week in hospital recovering, told the jury: "He had a huge fat cigarette in his other hand which he dropped.
"He stared and stared at me and I realised I had to get away.
"I side-stepped past him to try to get to the nearest houses and then he started to attack me."
Killen will be sentenced after reports are prepared.
Related Internet Links
The BBC is not responsible for the content of external sites.