Plymouth City Council approves £10.6m budget cut plans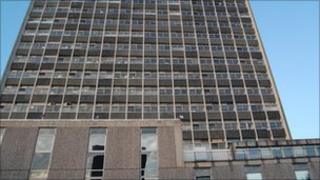 Plymouth City Council has approved proposals to cut £10.6m from its budget for 2011-2012.
The cuts include reducing the council workforce by about 500 posts over the next three years.
The council has a total workforce of 14,000 people, and directly employs about 4,800.
The Conservative-led council said in December it needed to save £30m over three years to deal with the government's funding cutbacks.
'Effective' resources use
Charities and unions have said any cuts would hit services.
The estimated 500 job losses represent about 10% of the direct workforce.
The council said it was aiming to protect front line services.
Councillor Ian Bowyer, the council's cabinet member for finance, said: "What we've tried to do is to ensure that reductions in spending are least in the areas with the highest priority and vice versa.
"For instance, the reduction in children's services is some 1.2%. In our back office function, it will be 15%.
"I think that demonstrates how we're meeting our priorities by using our resources in the most effective way."