Edgehill College fights Ten Tors pupil death claim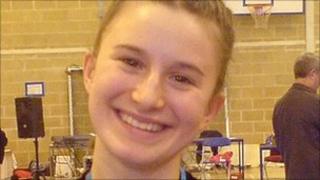 A Devon school is fighting a civil claim by the mother of a girl killed on a Dartmoor trek.
Charlotte Shaw, 14, a pupil at Edgehill College (now called Kingsley School) in Bideford, fell into a swollen brook on 4 March 2007 and died the next day.
Jennifer Wilkin Shaw, 47, says in a High Court claim that the school and teacher Christopher Fuller were negligent in their care.
Their lawyers said they would be "robustly defending the case".
Charlotte had been with a group of friends training for the annual Ten Tors trek when she fell into the rain-swollen Walla Brook.
An inquest in 2010 heard she had tried to throw a friend's rucksack to the other side of the brook when she slipped and fell.
A jury delivered a narrative verdict and the coroner made a number of recommendations regarding supervision of children on training treks.
Mrs Wilkin Shaw's claim includes a number of allegations concerning safety warnings, including the claimed failure to tell the team not to cross the Walla Brook.
The school and Mr Fuller's lawyers in their defence papers deny the claims, saying: "The participants were instructed not to cross the Walla Brook in clear terms."
Fiona Brownsword, of Everatt and Co, said: "We will be robustly defending the case."
The school declined to comment.
The claim for injuries and loss says that former counsellor Mrs Wilkin Shaw has suffered post traumatic stress disorder and has been unable to work as a result of the death of her only daughter.
Charlotte's death is believed to be the first fatality connected with the annual Ten Tors since it began in 1960.
No date for the case has been fixed, but lawyers for Mrs Wilkin Shaw are expecting it to be heard in 2012.