Devon underpants smuggler must pay back £380,000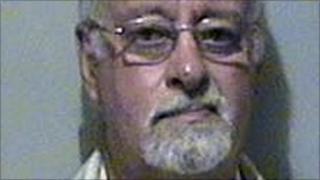 A Devon man who concealed cash in his underpants in an attempt to smuggle it out of the UK has been ordered to pay back £380,000 or face longer in jail.
At a confiscation hearing at Canterbury Crown Court, John Maurice was ordered to pay back the money by 1 September.
Maurice, 69, of Bishop's Tawton, Devon, admitted money laundering offences and was jailed in March 2010 for four years.
Maurice was found with 63,000 euros in his underpants at Dover port in 2008.
Maurice, a semi-retired property salesman employed by a property sales company in Spain, was stopped as he was waiting to board a ferry to France.
When challenged, he produced 63,000 euros and £2,600 from his underpants.
'Practised liar'
At his trial at Canterbury Crown Court in 2010 he admitted smuggling £3.8m out of the country.
At the same court on Tuesday he was ordered to pay back £380,000 or serve a further four years in jail and still owe the money.
Granting the order, Judge Adele Williams called Maurice "an intelligent, sophisticated and practised liar".
Robert Alder, assistant director of criminal investigations for HM Revenue and Customs, said: "Confiscation proceedings show that our work doesn't stop once someone is convicted.
"We then start proceedings to reclaim the profits of their crime."