Cancelled Tavistock ski trip costs Devon council £90K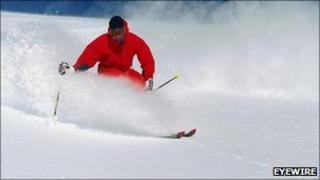 Devon County Council is handing out about nearly £90,000 to reimburse families left out of pocket when a school ski trip was cancelled.
The £800-a-head half-term Swiss trip for 112 pupils from Tavistock College was called off when the tour company could not guarantee accommodation.
Devon tour operator Skiing Europe has admitted accommodation was lost, but said an alternative had been made.
The county council, which approved Skiing Europe, is investigating.
Parents of the pupils at Tavistock College were told just 15 minutes before the coaches were due to leave on 18 February that the school had pulled out.
Devon County Council's cabinet member for schools and skills, Christine Channon, said: "The report I have asked for into the cancellation of the ski trip is still being finalised.
"However, we recognise that students and their families are out of pocket through no fault of their own.
"We are able to make an immediate payment to the college to cover the students' refunds and I believe this is the right course of action to take.
"We will then work with the college to recover this money in due course."
Tavistock College principal Helen Salmon said: "The most paramount need was to ensure that our families were reimbursed as soon as possible and, with Devon County Council's co-operation and support from our local county councillors, we have been able to achieve that."
The tour operator, which is based in Colyton, was unavailable for comment.
It has already said the cancellations were not necessary and accommodation lost at a large hotel "had been very suitably replaced".