'Picture postcard' Torbay social worker advert axed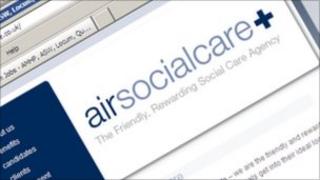 Officials have ordered the withdrawal of an advert for social workers to work on a "headline-making investigation in a picture postcard part of England".
The internet advert, for Torbay Council in Devon, was arranged by the agency Air Socialcare.
A major child abuse inquiry in under way in the district at the moment.
The council said it did not approve the choice of words. Air Socialcare said it had been asked to recruit staff, but had now removed the advert.
'Exploitation investigation'
The advert appeared on the internet last week in Community Care Magazine, which is the journal for the social work profession.
The advert said that staff were needed for an "ongoing child exploitation investigation".
London-based Air Socialcare said it was asked to recruit social workers on behalf of the council, but that it had been asked to take the advert down last week, shortly after it was posted.
Torbay Council said it did not endorse the advert.
It added that occasionally recruitment agencies did place their own advertisements and it was investigating the matter.
Two weeks ago it was revealed by police and the council that a high-profile child exploitation investigation was under way in the unitary authority area.
Police said that about 20 children had been interviewed, aged 12 upwards.
One man has been arrested by officers taking part in the investigation. He is in custody and is due to appear in court in May.