Former Plymouth headmaster 'sexually abused pupils'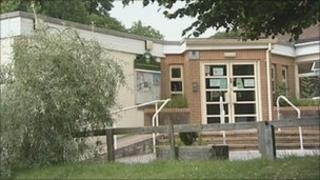 A former headmaster accused of sexually abusing pupils in Devon ruled his school with a "rod of iron", Plymouth Crown Court has heard.
Neil Dyer, of Stokes Lane, Plymouth, denies 28 charges of indecent assault against 13 boys and one girl aged between seven and 15, and one adult.
The alleged offences took place between 1979 and 1992 when Mr Dyer, 71, worked at Widey Court School in Plymouth.
Mr Dyer was known as Geoffrey Burley at the time.
The prosecution told the jury that Mr Dyer abused pupils sent to him for punishment by groping their bottoms and putting his hand down their trousers.
The offences are alleged to have taken place in classrooms, at home during private lessons and on school camps.
'Powerful person'
Outlining the case, Mr Andrew Macfarlane, prosecuting, said: "Many people think that sexual abuse is about sex, but it is also about power.
"You will hear from the witnesses what a powerful person the defendant was and how he used that to dominate and to enable him to achieve what he wanted.
"One alleged victim said he ruled with a rod of iron."
He said pupils were so scared that the allegations only came to light 25 years after the alleged offences.
He was a teacher at the school before becoming deputy head and then headmaster, leaving in 1993.
The jury were warned not to research the case on Facebook, Twitter or Friends Reunited.
Mr Macfarlane said that, when interviewed by police, Mr Dyer denied many of the allegations and refused to comment on others.
The trial continues.