Dartmoor, Exmoor and Bodmin farm subsidies ruled out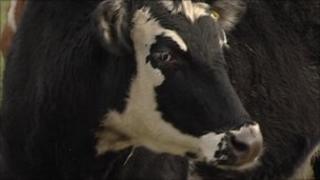 The government has rejected calls for a return to subsidies for hill farmers in places like Exmoor, Dartmoor and Bodmin Moor.
Hill farmers lost their payments per head of cattle in 2003 in a shake-up of the Common Agricultural Policy.
The Environment, Food and Rural Affairs Committee of MPs wants a return to subsidies.
But Agriculture Minister Jim Paice said upland farmers had to become more competitive.
Hill farmers get up to £62 per hectare for environmental management under the uplands Entry Level Stewardship (ELS) scheme.
Livestock 'under threat'
Earlier this month the government also launched a £26m government package to help hill farmers.
The Upland Policy Review provided £20m for broadband coverage and a further £6m for environmental measures.
But the Environment, Food and Rural Affairs Committee said payments per head of cattle - called headage - should return because farmers were struggling to make a profit.
Neil Parish, MP for Tiverton and Honiton, who is on the committee, told BBC News: "It is key to the future of the uplands because livestock farming is under threat."
Mr Paice said that a return to payments for cattle would be a "backward step", although he said the ELS may be adjusted to support cattle farming.
"We think there is a need for stock on our hills so we might have to refine the ELS to get the mix right," he said.
"Hill farming is taking place in some of the toughest climates in the world.
"But we don't think the best way forward is to prop up the farming itself.
"We need to be encouraging other ways of generating income from the farms."