Plymouth university college to charge £7,800 in fees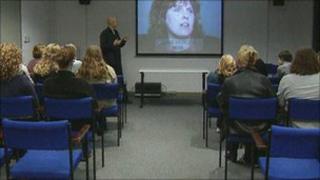 A university college in Plymouth has said it expects to be charging its students £7,800 a year in tuition fees.
The University College of St Mark and St John in Plymouth said it planned to be charging the increased fees - up from about £3,500 - from 2012.
The amount still has to be approved by the Office for Fair Access, which safeguards access to higher education.
The college's principal professor said if the college charged less it would affect the quality of its teaching.
Margaret Noble said: "To charge more would be adding unnecessary financial barriers to students."
The college, also known as Marjon, has about 3,500 students.
Almost three-quarters of universities in England say they want to charge £9,000 a year.
The Office for Fair Access said it had guidelines setting out its expectations of what institutions would need to do if they wished to charge tuition fees of more than £6,000.