Fears raised over Cornwall police closures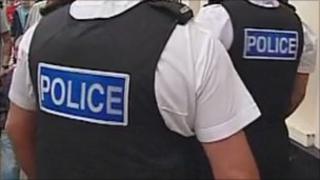 A Cornwall councillor has raised concerns about the closure of police inquiry desks.
No inquiry desks will be open seven days a week in the county under changes to save £5.4m over the next four years.
Councillor Bert Biscoe has written to Chief Constable Stephen Otter calling for an "urgent review".
Devon and Cornwall Police, which is having to cut 700 police officers from 3,500, said 90% of inquiries were now made over the phone.
Thirty-four police stations will be affected and only Exeter, Torquay and Charles Cross, Plymouth, which are all in Devon, will open seven days a week, from 0800 to 2200.
Mr Biscoe, an independent councillor for Truro (East), said the lack of a front counter service on Saturday afternoons and Sundays would be a problem.
He said: "Newquay and Truro are hotspots as far as policing is concerned, there are a large number of people, significant festivals, such as Boardmasters, and Newquay is the only branch line in the UK that is set up to take 125 Intercity trains.
"The police is essentially a public service and I think it's taking too much away, it's too much."
Assistant Chief Constable Paul Netherton, who oversaw the review, said: "Of course places like Newquay will be staffed 24/7 by police officers, by response officers, by local beat teams, there will always be officers working from these stations.
"Some stations got as little as one or two callers a day. To have a member of staff sitting in a police station when no-one ever actually comes in is a complete waste of money.
"I'd rather have my member of staff either out on patrol or using the resources elsewhere."