Dartmoor Hill Pony organisation gets charity status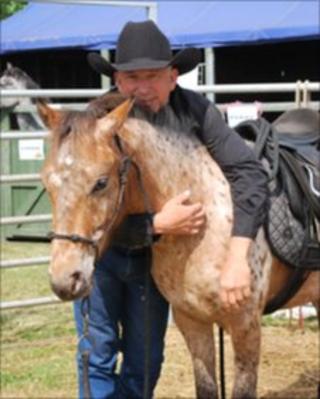 An organisation working to safeguard the future of the Dartmoor Hill Pony has been granted charitable status.
The Friends of the Dartmoor Hill Pony charity was officially launched at the Devon County Show.
Over the last six months the organisation has found homes for nearly 400 unwanted foals.
It said that Hill Ponies are under threat because fewer people want to buy them, making them less profitable for farmers to breed.
The number of Dartmoor Hill Ponies has dropped from about 30,000 at the beginning of the century to just 1,500 in 2011.
The charity said that if farmers stop breeding the semi feral animals they will disappear from Dartmoor.
It said the animals are important for maintaining the "unique eco-system on Dartmoor".
A spokesperson said: "It's the selective grazing style of the ponies that is of benefit to invertebrates, mammals and birds alike."
During the launch of the charity at the Devon County Show, which took place over the weekend, Mike Branch, a "horse whisperer" from Tennessee, demonstrated how Hill Ponies can be tamed to become domestic pets.
The new charity now plans to set up a Hill Pony management programme.