Money launderer Oranong Biscoe 'to pay back cash'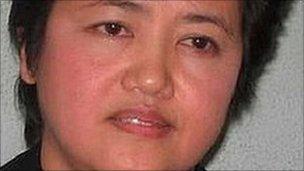 A woman whose money laundering funded human trafficking and brothels in Devon has been ordered to pay back £154,346, the BBC has learnt.
Oranong Biscoe, from Waverley Road, Harrow, Middlesex was jailed for four years at Plymouth Crown Court in 2008.
A confiscation order will now force her to pay back money she made within six months or face an extended jail term.
The order has been secured by Zephyr - a police group designed to target organised crime in the South West.
A nationwide police investigation started in 2007 after a Plymouth prostitute was rescued by a client who took pity on her. Biscoe was later arrested.
The Zephyr group targets serious and organised crime across the South West and involves Avon and Somerset, Devon and Cornwall, Dorset, Gloucestershire and Wiltshire police forces.
Det Insp Anthony Hubbard said: "Not only will this woman face a jail term, she will also lose the money she made through crime and will be unable to commit further offences of this type when she leaves prison."
Biscoe was found guilty of two counts of money laundering and one of running an unlicensed bank.
In 2008 Plymouth Crown Court heard that Biscoe had sent £1.3m, much of it from prostitution in the UK, to Thailand.
Related Internet Links
The BBC is not responsible for the content of external sites.