Police investigate 'fire bomb' attacks in Plymouth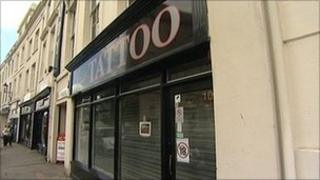 Police are investigating six suspected fire bomb attacks which were carried out in Plymouth over several days.
In one, a man was taken to hospital after his home in the Crownhill area was targeted and set alight on Friday.
It followed attacks on a boxing gym in Prince Rock, a tattoo parlour in the city centre and several vehicles.
Police said they believed the incidents were linked and think they may be as a result of the continuation or retaliation in a dispute.
Supt David Sumner, of Devon and Cornwall Police, said a number of major case detectives were involved in the investigation.
He said: "I don't believe that these attacks are random.
"This is very serious criminality which will not be tolerated."