Fernworthy Reservoir body confirmed as Joel Andrews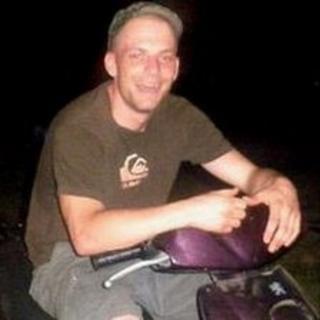 A body found near a reservoir in Devon has been confirmed as that of a missing Monmouthshire man, by police.
Joel Andrews, 24, of Caldicot, was last seen six weeks ago after a rave on Dartmoor, close to the reservoir.
His body was found by a walker near Fernworthy Reservoir, near Chagford on Sunday.
Devon and Cornwall Police said following formal identification they could "confirm that the body located" was Mr Andrews.
It added that police enquiries would continue.
Mr Andrews' family had appealed for information about their missing son and search teams had scoured the countryside along with scores of his relatives and friends when he first went missing.
Mr Andrews, who used to live in Bristol and put on music nights in the city, had moved back home to Caldicot.
He was said to be very close to his family, including his two brothers and a sister.