Devon second homes discount 'costs £2m'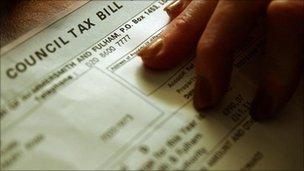 Devon councils could raise an extra £2m for services if the 10% council tax discount on second homes was scrapped, research by the BBC has found.
More than 14,000 properties are registered for the council tax discount, the BBC Devon research shows.
The South Hams alone could collect £699,910 if the discount was lifted on its 4,115 registered second homes.
North Devon Council has commissioned a study to look at the economic and social impact of second homes.
It will include an assessment of whether purchasing second homes pushes up the cost of local homes.
Councillor Mike Edmunds said: "We want to study all the facts, and find out how much they contribute to the economy.
"If they contribute very little then we should charge them 100%."
Devon has a total of 14,137 second homes, according to the BBC Radio Devon research.
If the council tax discount was scrapped, councils would collect an estimated £2,187,000.
Related Internet Links
The BBC is not responsible for the content of external sites.