Council leader calls for reopening of Devon Jobcentres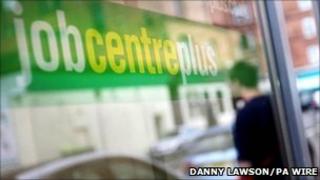 A Devon council leader has called on the government to reopen closed Jobcentres.
North Devon leader Brian Greenslade has criticised the decision to shut Jobcentres in towns including Okehampton, Tavistock and Ilfracombe.
He said support for the unemployed was being gradually taken away in the area just when people needed it the most.
The government said it was providing alternative ways to help people find work.
Eight Jobcentres closed around the county in 2008, forcing many unemployed people in parts of north Devon to travel to Exeter and Barnstaple.
Ilfracombe still hosts a Jobcentre Plus service, offering job information and a phone link to Jobcentre staff in other locations, but Mr Greenslade said a better service was needed in the town.
The leader of the Liberal Democrat and Independent-run district council said: "It's not easy for people out of work to get to other Jobcentres."
The government said: "We continue to provide Jobcentre Plus services, including the Jobpoint and customer phone-in the Ilfracombe centre, as well as facilities for people to have interviews."
It added that since the closure of Jobcentres it was "providing alternative ways of helping people find work ... including online".