Plymouth stroke unit plans to close 25% of beds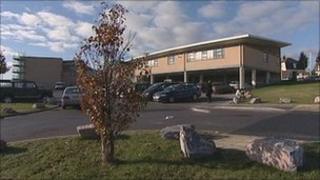 About 25% of the beds in a stroke rehabilitation unit in Plymouth are to close, the NHS has confirmed.
The Plymouth Teaching Primary Care Trust said that five beds due to close in Mount Gould Hospital had been empty for some time.
The trust denied removing money from the service and said it would use any savings to support patients at home.
The unit currently has 19 beds. The trust said it was consulting with unions about the proposed changes.
Michelle Thomas, of Plymouth Community Healthcare, said: "Leaving any ward with empty beds is a waste of money and not good use of valuable NHS resources."
BBC Spotlight has been contacted anonymously by some staff who are concerned the reduction is a precursor to eventual closure of the unit.
But chief executive designate of NHS Plymouth, Steve Waite, said: "The unit isn't closing, we're moving the beds from one unit to another."
A consultation with unions about the plans end next month.