Chef Gary Rhodes planning restaurant at Plymouth Dome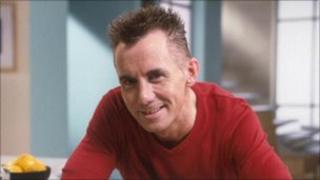 Celebrity chef Gary Rhodes is planning to open a restaurant on Plymouth Hoe in the summer of 2012, the city council has confirmed.
He was in the city on Thursday to see a To Let sign being taken down at the closed Plymouth Dome.
Some planning and licensing requirements still need to be dealt with before the restaurant opens.
But, if successful, about 50 jobs were expected to be created, Conservative council leader Vivien Pengelly said.
The council said in June that three parties had offered plans to take over the attraction.
It is not known if Mr Rhodes was one of the parties then, but Mrs Pengelly said: "It has been a wait to get the right person in there.
"It's good for the Dome because it will come to life again."
The Dome visitor centre on the Hoe has been closed for about five years.
Although nearly 2.5 million people visited it when it was open from 1989 to 2006, the attraction cost the council about £200,000 a year to run.