Five bat species roost at Burrator Reservoir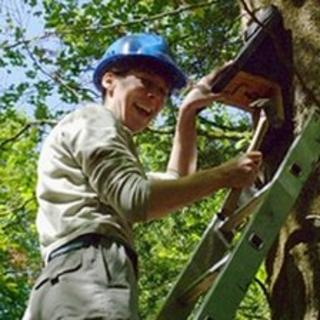 Five species of bat have made a Devon reservoir their home following a bat box project.
More than 120 bats roosted in the boxes at Burrator Reservoir over 12 months.
The Common pipistrelle, Soprano pipistrelle, Brown long-eared bat, Barbastelle bat, and Whiskered bat all roosted at the site.
The aim of the scheme, run by South West Water, South West Lakes Trust and the Devon Bat Group was to provide roosting sites, which Burrator lacked.
Neil Reeves, from South West Lakes Trust, said: "Given the relatively upland setting, the take-up of the boxes is amazing.
"The reservoir, rivers, and the way we manage the habitat produce high levels of invertebrates for foraging bats."
The boxes will remain in place and continue to be monitored.