Cornwall schools to close on 30 November over pay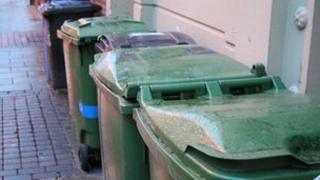 More than 60 schools in Cornwall will be either fully or partially closed on 30 November.
Other Cornwall Council services are also likely to be affected by industrial action against changes to public sector pensions.
Staff in essential services such as mental health, children's residential centres and crisis support will be dealing with emergencies.
Highways staff will be gritting roads against ice if needed.
Cornwall Record Office will be closed and there may be some disruption to waste collection.
The council is hoping that its contact centre, registration services and libraries will remain open with a reduced number of staff.
Details of which primary and secondary schools will be affected are on the council's website.
Announcements of changes to services will be made on the council's disruption website pages, on Twitter @CornwallCouncil and on local radio.
A spokeswoman said: "We regret any inconvenience this industrial action might cause and will be working to ensure that all of our services return to normal as quickly as possible on Thursday 1 December."