Apology for Exeter University sexual violence joke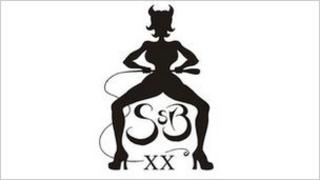 A magazine promoting an Exeter University ball has been reprinted after complaints about a sexual violence joke.
The magazine, given out with every Safer Sex Ball ticket, made a joke about taking a woman's clothes off without consent.
The comment was part of an article about how many calories can be lost during sexual practices.
RAG, the society behind the charity ball, apologised "unreservedly".
Sophie Odgers-Roe, the Students' Guild's racial equality representative, said: "When I saw it, I was shocked, horrified and outraged."
RAG said all copies of the magazine had been removed and would be reprinted without the controversial comment.
RAG said in a statement: "We would like to apologise unreservedly for any offence caused by an unacceptable comment made in the SSB magazine.
"RAG does not condone abuse in any way, shape or form and we're deeply sorry that it was allowed to be published."