Technical problem delays Devon rowers' Atlantic attempt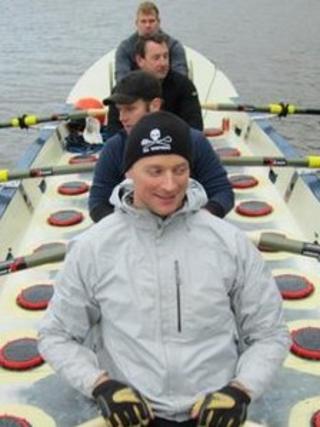 A technical issue has delayed a Devon-based rowing team from starting its attempt to beat the record for crossing the Atlantic in the shortest time.
The team of eight was due to leave Gran Canaria on Sunday but are now expected to leave on Thursday.
Event Organiser, Gemma Campbell said a problem with the watermaker, which purifies seawater, had delayed the attempt.
The current record is 32 days set in 1992.
Ms Campbell said a member of the team had flown back to the UK to retrieve a piece to fix the watermaker.
"The weather on Thursday is looking good so we hope they will leave then," she added.
The carbon fibre, titanium and aluminium boat built at Totnes has a crew from New Zealand, France, America and Britain.
The boat, which weighs just 200kg (440lb) unladen, will be rowed by four men at a time on four-hour shifts at night and one-hour shifts during the day.
There are four berths, one at either end and two "coffin beds" under the deck, to give the boat the best weight distribution.