Five-year will dispute over Bishopsteignton village museum plan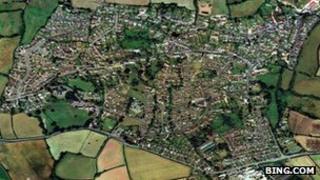 A row has broken out over the creation of a village museum in Devon.
Bishopsteignton villager Molly Coombe, who died in 2007, left a £1.5m legacy to be used to create a museum.
But the executors, who need to find trustees for the museum, said they felt "rather disillusioned at the lack of co-operation" from other villagers.
Bishopsteignton Residents Association said many people had put their names down to be trustees, but their offers had not been taken up.
Shirley Tull, a solicitor and executor, said: "We cannot go forward with any museum project without a properly constituted body of trustees, but we have simply not been able to gather together trustees."
Bob McMahon, who chairs the residents association, said he along with "at least 20 people" had put their names forward.
He said: "The executors need to get into a dialogue with the local community."