Devon animal charity fraudster to be jailed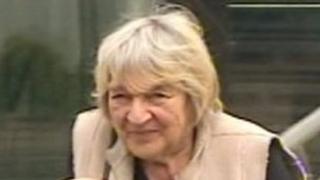 A woman who defrauded a Devon animal charity out of nearly £100,000 has been warned that she will go to prison.
At Exeter Crown Court, Jennifer Colenso admitted taking money while she was treasurer of the North Devon Animal Ambulance between 2009 and 2010.
Judge Philip Wassell said he would have to jail her despite her being sole carer of her disabled husband.
He adjourned the case until 3 May to allow Colenso, 69, time to put her affairs in order.
Colenso, of West Yelland, Barnstaple, stole £99,500 while she held the position of voluntary treasurer for the charity.
Some cheques destined for the charity were instead used to pay VAT and PAYE bills for the accountancy firm she ran in Barnstaple, the court heard.
She also used £23,000 to fund solar panels for a local yacht club.
'Genuine quandary'
The fraud came to light after other members of the charity questioned Colenso over what had happened to some legacy funds which were supposed to be put into a charity bond.
An accounting investigator was then hired to analyse the charity's books, unearthing the missing money.
At an earlier hearing she admitted eight counts of fraud and one of theft.
In mitigation, the defence said that Colenso had paid back all of the money she had stolen after it was raised through an equity release scheme on her home.
Judge Wassell told Colenso that he was in a "genuine quandary" about whether to send her to prison as she was sole carer of her husband.
But he said that, on balance, the offences were so serious that he "cannot avoid a custodial sentence".
He said: "The seriousness of the offending here outweighs any mitigation.
"I am going to grant you bail to put your affairs in order before I impose the sentence that I must."