Swab left inside Devon operation woman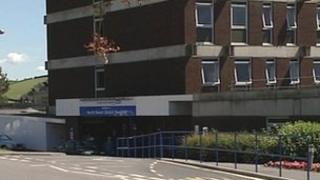 Hospital bosses have apologised after a swab was left inside a woman following an outpatient procedure.
The woman had been treated at the outpatient clinic at North Devon District Hospital in Barnstaple and found the swab eight days later.
The hospital says it was removed without surgery and the patient suffered no significant ill effects.
Dr Alison Diamond, of the Northern Devon Healthcare Trust, said: "We have apologised profusely to the patient."