Council ditches Newton Abbot waste site plans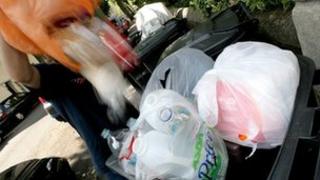 Plans for a waste to energy plant at Newton Abbot in Devon have been dropped.
The Brunel Road site was considered as part of a 20-year plan by Devon County Council which is facing rising landfill costs and a shortage of tips.
But a council committee has now removed Brunel Road from a list of possible waste recovery sites "because of the close proximity of housing".
Consultation on the plans starts on 11 May.
Five sites are now being considered for waste recovery, which could include plants where rubbish is burned to create energy, and four could be for landfill.
The named sites are:
RECOVERY
Greendale Barton, Woodbury Salterton, East Devon
Hill Barton, Farringdon, East Devon
Roundswell, Barnstaple, North Devon
Tiverton East, Tiverton, Mid Devon
Heathfield Landfill Site, Kingsteignton, Teignbridge
DISPOSAL
Broadpath Landfill Site, Uffculme, Mid Devon
Deep Moor Landfill Site. High Bullen, Torridge
Heathfield Landfill Site, Kingsteignton, Teignbridge
Southern Devon - area of search - South Hams/Teignbridge
The council said not all of the possible site options would be included in the final plan and there would be further consultation in 2013.
As part of the consultation, which ends on 3 August, public exhibitions will be held to give people the chance the see the site options and give their views.