Plymouth dementia care centre named after campaigner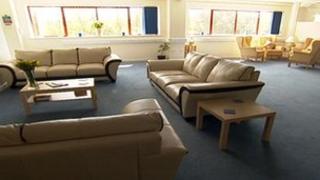 A day centre run and funded by a group of friends to help people with dementia has opened in Plymouth.
It has been named after dementia campaigner Norman McNamara, from Torquay, who has been trying to raise awareness of the disease.
The centre is being run by three carers and a number of volunteers and will be able to cater for up to 24 people.
Funding for the centre has come from the carers. Mr McNamara said he was "honoured" it was named after him.
The centre will be offering care 12 hours a day, six days a week.
Carer, Zoe Fairbairn said: "We're so passionate about this... we want people to engage in meaningful activities and maintain life skills as long as possible."
Mr McNamara added: "I know the people who will benefit from the centre and I feel honoured it's named after me."
In 2010, Alzheimer's Research UK (formerly known as the Alzheimer's Research Trust) said nearly 40,000 people in the South West had the disease, with 820,000 suffering nationally.