North Devon Animal Ambulance fraudster Jennifer Colenso jailed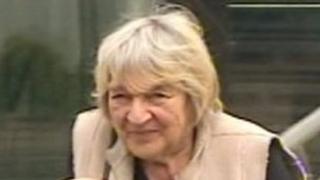 A 69-year-old woman who defrauded a Devon animal charity out of nearly £100,000 has been jailed for 14 months.
Jennifer Colenso of West Yelland, Barnstaple, had admitted eight counts of fraud and one of theft at an earlier hearing at Exeter Crown Court.
The offences were committed when she was voluntary treasurer of the North Devon Animal Ambulance.
Judge Philip Wassell said the offence was so serious he had to impose a custodial sentence.
The court had been told Colenso stole £99,500 from the charity, some of which was used to pay VAT and PAYE bills for her accountancy firm in Barnstaple.
'Breach of trust'
She also used £23,000 to fund solar panels for a local yacht club.
In mitigation, the defence said Colenso, who was treasurer between 2009 and 2010, had paid all the stolen money back, by raising it through an equity release scheme on her home.
Judge Wassell said Colenso's behaviour had been out of character and she had previously lived a life of "completely positive good character".
But sentencing her, he said Colenso had regarded her behaviour as "borrowing", trying to maintain she had not really gained from the fraud.
"The simple fact is that this offence is so serious that I must impose a custodial sentence. I cannot avoid that conclusion because the breach of trust is so great," Judge Wassell added.