Belstone pupils in school bus charge row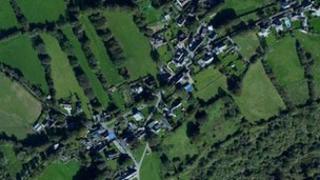 Some children from a Devon village will have to pay £500 for a school bus which others can use for free, the council has said.
Pupils living in Belstone will have to walk or pay if their house is within three miles of Okehampton College.
Devon County Council said it reassessed which properties were entitled to free bus transport and which fell within the "statutory walking distance".
Parent Zoe Hagues said she would be appealing against the decision.
'Climb into hedge'
She said: "Our house is within 3m (10ft) of the three mile boundary, so we're appealing this decision on the grounds that this would be dangerous and difficult.
"It's single track, it's unlit, there are no pavements.
"In many places it's so narrow with blind corners that if pedestrians do encounter cars coming the other way they literally have to climb into the hedge to avoid them."
Ms Hagues added it would take her son over an hour to walk the distance and the route would often be undertaken in the dark.
But the council said it spent £21m on school buses each year and needed to ensure it was getting the "best value for every pound".
In a statement it said: "We regularly review our measurements of distance for school transport and our systems have become increasingly sophisticated.
"We always take the child's safety into account and two experienced officers have walked the route from the home addresses to the school and found it to be safe for a child to walk."