Exeter's Heavitree police station to close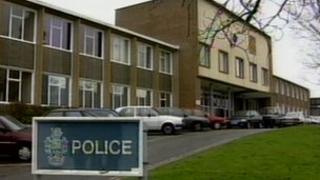 Exeter's main police station is to be closed.
Devon and Cornwall Police said its Heavitree Road station was being shut because its cells were more than 50 years old and nearing the end of their useful life.
A replacement station with 40 cells was to be built at Middlemoor on the outskirts of the city, where the force had its headquarters, the force said.
It said it planned to create a city centre public enquiry office.
The moves are being financed by the force selling off part of its headquarters site to developers for a building project including 100 houses and a supermarket.
The force said it was committed to having a city centre presence and it was to consult on where an inquiry office should be.
A planning application was to be submitted later this year and, if approved, construction of the new station was expected to start in 2014, the force said.