Dawlish neighbourhood plan rejected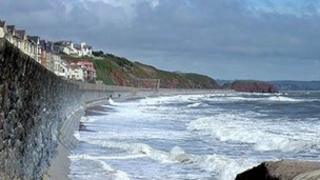 A £20,000 neighbourhood plan for a Devon town has been rejected as "unsound" by a public examiner.
Dawlish was given the money as part of a nationwide pilot by the government to give local people more say in how communities develop.
Professor Chris Balch said the plans for 900 new homes were not justified and the district council should decide how many houses should be built.
Teignbridge District Council said there had been "many benefits" from the plan.
'Lot of positives'
Dawlish was one of 17 places chosen for the national pilot scheme.
About 400 people helped draw up a neighbourhood plan for Dawlish, including 900 new homes, more green spaces and more protection for wildlife.
But Prof Balch, from the University of Plymouth, who was brought into assess the plan, said it did not meet the required standards.
He said because there was not yet a district-wide local plan in place, the plan could not be judged as having used objectively assessed evidence of housing need.
Secondly, the plan may not be "justified" given there was no clear audit trail for judgements made by the steering group responsible for preparing the plan.
He said: "A neighbourhood plan has to meet certain requirements and, quite simply, the proposals did not meet those."
He added: "A lot of positives have come out of it.
"A lot of consensus has come out about a planned approach and about growth on the north and north-western end of the town and new provisions for green space and protecting wildlife.
Councillor Rosalind Prowse, who chaired the steering the group, said the results of the neighbourhood plan could inform the local plan.
She said: "This is about the people of Dawlish talking about what is right for their parish.
"You can't ignore what the people say."