MP Sarah Wollaston concerned children exploit alcohol loophole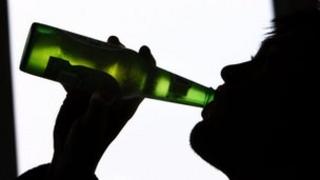 Claims children are exploiting inadequate age-checks to buy alcohol online are to be taken up with the Home Office by a Devon MP.
Dr Sarah Wollaston said research suggests websites are offering alcohol with "no discernible" identity check.
In a report by Serve Legal, there is an indication of a rise in high street retailers asking for ID.
As a result however, teenagers have been switching to the internet to buy alcohol, the report said.
The research, analysed by Plymouth University, showed the number of shops asking for proof of age had gone up from 55% in 2007 to 71% by 2010.
However, some smaller websites selling alcohol simply asked users to tick a box accepting that they were legally allowed to drink and then relied on delivery drivers checking ID when the alcohol was dropped off.
'Clearly unacceptable'
The report also warned that purchasing by friends and family was "creating a significant and emerging battleground in the fight against underage drinking".
Dr Wollaston, Conservative MP for Totnes, said she would be asking the Home Office for tougher action against under-age sales of alcohol.
She said: "It's clearly unacceptable and we need to take action.
"We should not allow retailers to wriggle off the hook. But it will not work unless we tackle the issue of parents and siblings supplying alcohol.
"It really is not in anyone's interest for teenagers to get blind drunk at parties when there is no supervision."
The British Retail Consortium said its members were "rigorously responsible" and had a strict Challenge 25 policy - meaning people buying alcohol who look under 25 are asked for ID - whether that was instore or on the doorstep.
Dr Adrian Barton, of Plymouth University, said: "Most underage drinkers realise that it's now not that easy to walk into a shop to buy alcohol.
"This factor, added to more relaxed attitudes toward alcohol consumption by parents and relatives, added to the growth of the internet, is creating a perfect storm in the battle against underage drinking."