Torbay Hospital patients asked to be organ donors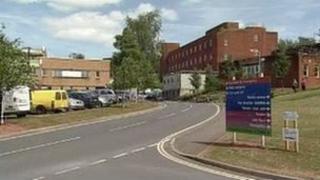 A hospital in Devon has started asking every patient admitted if they are, or would register as, an organ donor.
Torbay Hospital, which is the only hospital in the county asking patients, said the answers would be recorded on patients files but not passed on.
South Devon Healthcare NHS Foundation Trust said 28 people under its care died waiting for an organ in the last four years.
Currently 148 people in the county are awaiting an organ.
Camilla Notley, a specialist nurse for organ donation at Torbay Hospital, said: "This campaign will hopefully give patients and relatives the support to discuss their opinions about organ donation with their loved ones.
"It should help to make end of life decisions more of an informed choice for all involved, reducing stress and anxiety at what is already a very difficult time."
The NHS said on average three people die each day across the UK waiting for an organ transplant.