Exploding champagne bottle injures Exeter woman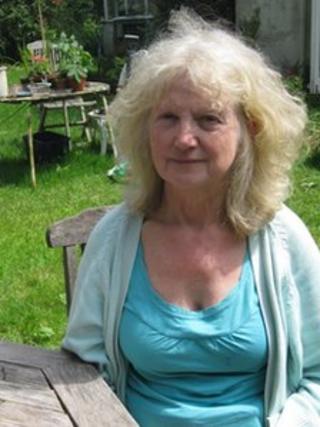 A woman has been left concussed and bruised after being hit in the forehead by part of an exploding bottle of champagne in a Devon supermarket.
Wendy Birch was injured when the bottle fell from another customer's basket at the city centre Tesco in Exeter.
She said she was hit by part of the bottle from about 3m (10ft) away on Saturday and had been "stunned".
In a statement, Tesco said it was aware of the incident and would be looking into it further.
Ms Birch said: "Suddenly [there was] this huge bang, a huge explosion then this thump on my head and then suddenly [it was] really, really, painful.
"I opened my eyes and realised that a bottle had exploded. I remember thinking that it was the liquid from the bottle dripping from my head and then I looked down and of course it was blood."
She said: "It surprised me that the manager wasn't surprised, he said these bottles are so pressurised that this can happen.
"I would have thought in days of strict health and safety rules that it wouldn't be expensive to sell these bottles with some sort of padding around them or make sure people can only get them from the counter.
"I'm just so muddle-headed at the moment as a result of the concussion."
Tesco said: "We take safety issues in our stores extremely seriously. Our customer services team will be in touch with the customer."