Torbay and Paignton cycle link hope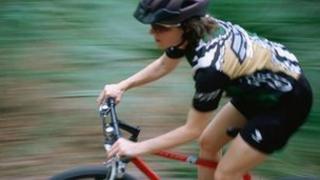 Cyclists are pressing councillors for a track linking south Devon seaside towns Paignton and Torquay.
Torbay's Transport Working Party is considering a report which offers four options to help cyclists get off the road on the four-mile route.
If approved, the route could be built by 2013.
Another report by the council suggested that 55% of journeys to work in Torbay are less than three miles, but less than 2% are by bike.
Bike shop owner Simon Pedrick said: "A cycle link would be massively welcomed by visitors and local people and I am sure we would see more people cycling which would fit with the sustainable transport strategy."
The council also wants to see a ferry linking the two resorts as part of a plan to reduce traffic congestion, which is expected to rise by more than 16% by 2031.