Child neglect in Guernsey 'on the rise'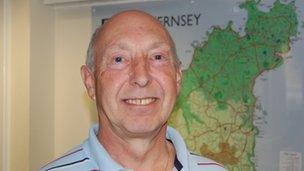 More children in Guernsey are suffering from neglect, according to island child protection experts.
New figures by the NSPCC show that the number of calls about child neglect in Britain has doubled in the past two years.
The island's Child Protection Committee said it had concerns about similar trends in Guernsey.
But it said it believed the Health and Social Services Department was picking up on problems sooner.
Committee chairman David Hughes said the overall number on the child protection register in Guernsey fell last year.
However, the proportion of those suffering from neglect - compared to other types of abuse - had risen sharply, with emotional abuse and neglect featuring in more than 90% of cases on the register, he said.
In 2011, 77 children were on the register.
The States' Health and Social Services Department said that, while neglect was on the up, Guernsey's small population meant figures were likely to fluctuate more dramatically than in the UK.
Related Internet Links
The BBC is not responsible for the content of external sites.