Devon Cooking oil turned into electricity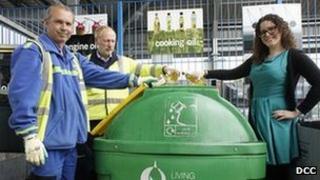 Cooking oil is being recycled in Devon to create electricity.
Seventeen of Devon's waste recycling centres have provided collection tanks for the oil to be deposited.
Living Fuels will refine the oil into a bio-liquid to power engines which will then supply electricity to the national grid.
Sita UK, which runs the 17 recycling centres, said one litre of used cooking oil could power an energy-saving light bulb for 225 hours.