Threatened Tawstock nursery signs new lease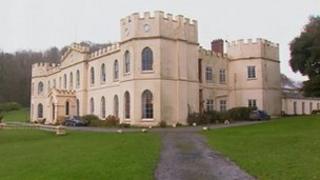 A Devon nursery threatened with closure is due to reopen in July after signing a three-year lease with the new owners of its building, its supporters say.
A licence for the nursery at the former St Michael's School site in Tawstock was to run out on 30 June.
The Tawstock Court group said it would carry on from 9 July with 28 staff for 100 children.
Gordon Gurr, from the group, said it was a "great result" after much hard work by volunteers and nursery staff.
St Michael's had been a private co-educational school and nursery for children up to 13 years. It closed last December.
The Tawstock Court group was formed by the parents and teachers.
It failed in an attempt to buy the former school, but did manage to keep the nursery open while administrators for the school sold the site.
Tawstock Court said the building had been bought as a private residence, but the new owners had agreed to the lease.
Gordon Gurr said improvement work was being carried out and the rebranded nursery would reopen on Monday 9 July.
He said: "We took a gamble, and it was a huge liability. But I'm glad we did it. It was the right decision."