Devon killer heard 'voices' in his head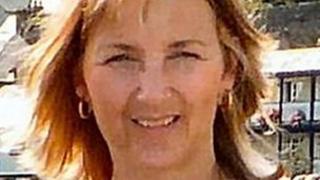 A Devon man said "voices" in his head told him to take an illegally held pistol out of its hiding place days before he used it to kill his wife.
David Leeman of Higher Cowley Farm, Parracombe, shot his wife in September.
The 60-year-old denies murdering Jennie Leeman, 44, but admits manslaughter on the grounds of loss of control.
Mr Leeman told Exeter Crown Court that he was devastated at learning his wife was having an affair with lodger Norman Laramy.
Moved pistol
Mr Leeman said he had bought the gun before moving to Devon with his wife in 1999.
He sealed it into a wall in a neighbouring farm, but removed it in the week before the killing.
He said: "I heard voices when I was trying to get to sleep. I was wide awake at 3am and my brain was racing and I cut it out of the wall.
"I heard a voice telling me to move it."
He retrieved it and moved it to a barn on his land where Mrs Leeman was killed.
He said he had met his wife 20 years before her death in Northampton where he ran a glazing firm.
They moved to Devon to run a smallholding, but separated after he admitted to a historic affair.
He said he learned of his wife's affair with Mr Laramy six days before the shooting.
The case continues.