Empty homes policy adopted by North Devon Council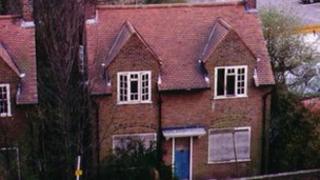 A new policy to tackle the number of homes lying empty in north Devon has been approved by the local authority.
According to North Devon Council, the area has about 500 homes which have been empty for more that 12 months.
With nearly 3,000 people on the housing register, it is hoped the Empty Homes Policy will help to create more affordable housing.
The council will also have the power to compulsory purchase an empty home "in exceptional circumstances".
Income generation
Faye Webber, the authority's executive member for housing, said the council would try to encourage home owners to make their properties available, by working alongside the Homes and Communities Agency and the housing association North Devon Homes.
"I think we need to do all we can to help young families who can not afford to buy," Ms Webber said.
"More than 2,800 people are currently on the housing register, waiting for a home in North Devon district, so I feel sad that about 500 homes in our district have been empty for more than 12 months.
She said the Empty Homes Policy would not only increase the number of homes available to rent, but would also generate income for landlords who let their properties out.
The council said it used council tax records, referrals from the public, parish councils and officers' observations to identify empty homes.