Spot checks for council house tenants in mid Devon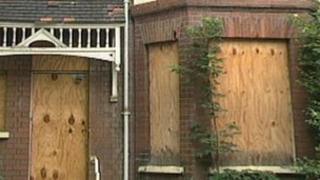 Council house tenants in one Devon authority could face unannounced checks on their homes.
Mid Devon District Council intends to inspect homes without warning to check who is living there and how the property is being maintained.
Housing was a "valuable resource" and this was a "pro-active" approach of identifying tenant damage and tenancy fraud, the council said.
Housing charity Shelter said it did not support spot checks.
Shelter spokesman Ian Byworth, manager for Shelter Devon and Cornwall, said if the council's intention was to "catch people out" it was likely officers would be carrying out visits late at night or early in the morning.
Mr Byworth said the council was absolutely right to take action against people who live illegally in homes, but it should be a proportional and intelligence-led response.
"Turning up unannounced at seven in the morning in an officious way to someone who hasn't done anything wrong, I wouldn't say was acceptable," he added.
But Ray Stanley, head of Mid Devon's housing department, said checks would be carried out in specific areas where council officers believed there could be a problem.
If the person who answered the door refused access, they would get a letter giving them 24 hours notice that there will be a return visit.
Mr Stanley said the council incurred costs of nearly £500,000 a year to bring vacated houses up to standard and if inspections helped to reduce that cost, money could be spent on improving its housing stock generally.
The opportunity to inspect properties was included in council tenancy agreements, he said.
"There are going to be one or two tenants that don't like it, but that's part of the tenancy agreements that they've entered in to, so that's where it will rest," he said.
The inspections would also give the council an opportunity to ask tenants in under-occupied accommodation if they would be willing to consider downsizing, Mr Stanley added.