Farewater Head Hotel closes due to no Olympic bookings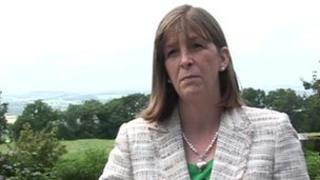 A Devon hotel which was hoping to cash in on the Olympics is closing for four days because it has no bookings.
The Farewater Head Hotel near Axminster had expected to get overflow bookings from Weymouth.
The hotel managers said they had created internet offers to attract visitors but had no takers.
Laura Holt, from the Devon Tourism Partnership, said it was an "isolated incident" and by closing they "could miss out on business".
'Very mysterious'
Carrie Southwell, who runs the business with her husband Adam, said: "We don't understand it, at the beginning of the year we were all looking forward to the Olympics, we imagined this to be two weeks of block bookings.
"We decided to do internet offers which helped this week but next week it's attracting absolutely nothing.
"Oddly enough when we reopen we're busy again, so it's a very mysterious two Olympic weeks. Other local hotels say their bookings are down as well."
Mrs Southwell said during August they would expect to be operating at at least 85% capacity, but so far they were only looking at 50%.
Adaption 'failure'
She said: "It will be enough to be painful [financially]. Every month in this business is tough."
But Ms Holt from the Devon Tourism Partnership said she believed it was an "isolated incident" and may be due to the business's "failure to adapt".
She added: "Consumers are booking almost the day before, so if they see a block of good weather coming, they will get away and they're heading for the West Country and those that aren't open and ready for them could miss out on business."
In Weymouth the two-week Bayside Festival, which was due to run alongside the sailing events has closed.
Organisers Mainsail Ltd said it was due to "dire" visitor numbers after the festival attracted 17,000 fewer visitors in the first three days than anticipated.