Torquay police station custody death inquiry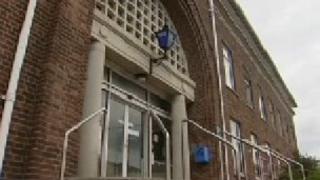 An investigation has been started after a man died while in custody at a Devon police station.
Michael Lloyd, 66, of Victoria Street, Paignton, was arrested in Devon after failing to show at Hendon Magistrates' Court, north London, on 24 July.
He was held on 4 August and taken to Torquay police station, where he was found dead in his cell the next day.
Devon and Cornwall Police confirmed that the Independent Police Complaints Commission (IPCC) was investigating.
The IPCC said Mr Lloyd had been taken, under arrest, to Torbay Hospital after feeling unwell.
Following a medical assessment he was returned to custody but was found dead in his cell the following morning when officers went to wake him.
The IPCC added that it had been in touch with Mr Lloyd's family to explain the situation.
In a statement, Devon and Cornwall Police said: "Following the death of a 66-year-old man whilst in custody at Torquay police station on 5 August, the matter was referred to the IPCC who have decided to carry out an independent investigation."
An inquest has been opened and adjourned.