Plymouth City of Culture bid to be discussed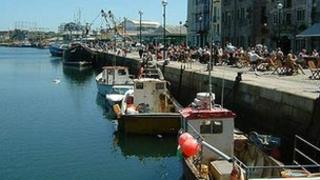 Plans for Plymouth to become the UK City of Culture for 2017 will be discussed later.
One of the city's MPs, Conservative Oliver Colvile, will meet the Secretary of State for Culture Media and the Arts, Jeremy Hunt to promote Plymouth.
If the bid was successful, it would make Plymouth the second city to hold the title, after Londonderry next year.
Among other cities said to be considering bids are Aberdeen, Leicester, Derby and Stoke.
The UK City of Culture project was launched by the government after Liverpool was the European Capital of Culture in 2008.
Mr Colvile said: "It would encourage more investment. I think it's a very good thing and it's worth our while bidding for it and making sure we deliver from it."
Professor Andrew Brewerton from Plymouth College of Art, and Adrian Vinken, the chief executive from the Theatre Royal will also meet with Mr Hunt.