Women bailed over Barnstaple child abduction bid allegations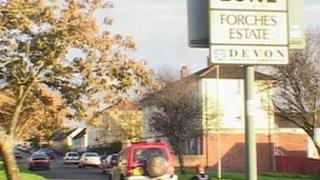 Two women arrested over an alleged attempted child abduction in north Devon have been bailed by police.
Devon and Cornwall Police said they received reports from a parent of suspicious activity on the Forches Estate in Barnstaple, on Friday.
The women, aged 26 and 27 and of no fixed address, were moved on, but later arrested after further allegations were made.
The bail conditions prevent the women from returning to the Barnstaple area.